NORTH COVENTRY TWP., Pa. – Why did the amphibian cross the street? Because it had help from some friendly neighbors.
A warm, rainy Thursday evening was the perfect storm for the little creatures to cross busy St. Peter Street in North Coventry Township, Chester County.
"It always has to happen when it's dark and rainy and over 35-36 degrees," said Kim White, volunteer amphibian coordinator.
It's been cold and dry lately. When White saw the forecast for the more favorable conditions, she knew salamanders and frogs would leave French Creek State Park, cross the street, and head to a spring pool to breed.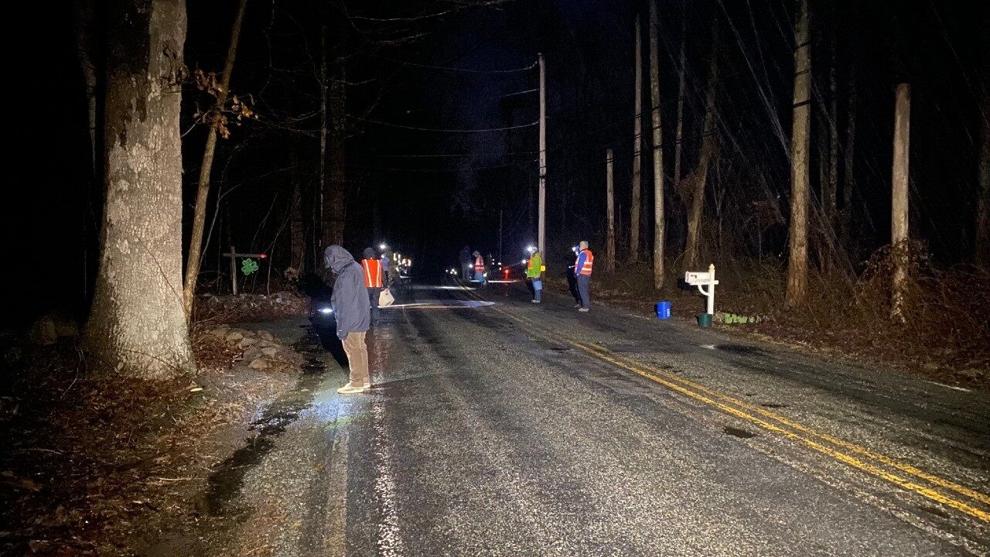 Volunteers serve as border guards for amphibians attempting to cross St. Peter's Street in North Coventry Township.

Timothy Lind | 69 News

It happens every year, and when the amphibians come out, so does White along with an army of volunteers.
"When you help them, you feel so good that you are doing something good for nature," said White.
She and her crew help slow the traffic on St. Peter Road. When they see a car, they pick up the amphibians and save their lives.
"The cars come by and crush them," said White. "They can live up to 17 years, so that's 17 years of their breeding life that have just been squeezed."
The volunteers also count the creatures to keep an eye on the population. It's a big job, but White says getting up close and personal with the amphibians is also fun.
"These salamanders are big – they're like 7 inches and they're like prehistoric creatures just crawling across the street," she said.
There are a couple of nights of migration and breeding, but after her job as a cross guard is done, White breathes in relief and then steps back to admire her work.
"I can open my bedroom window and listen to the forest frogs because they make that beautiful sound," she said. "It's almost like a flock of ducks and they only stay for about two weeks."
It's kind of a thank you from the amphibians to their crossing guardian angels.