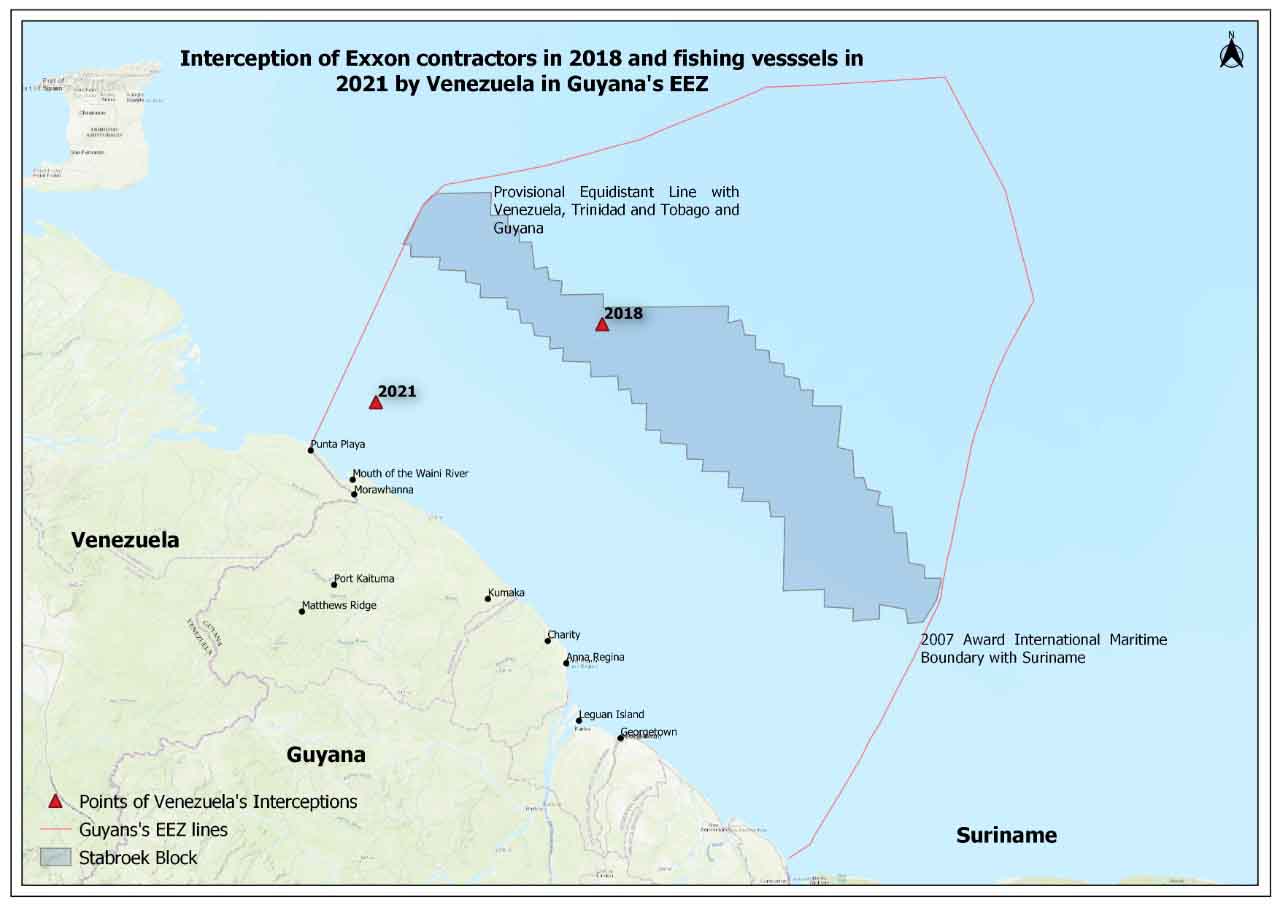 The Venezuelan naval ship that was escorting the Guyanese fishing crews detained in that country returned last week on the line delimiting the western extreme of Guyana's Exclusive Economic Zone, according to Colonel Julius Skeete of the Guyana Defense Force (GDF).
"Interestingly, however, we know that when the escort returned, the escort – because it was being escorted by the Venezuelan naval ship – stopped at what we say marks the demarcation of our western extreme of our exclusive economic zone," Colonel said Skeete told reporters yesterday on the sidelines of the opening of the Armed Forces annual officers' conference.
"That was very interesting for us," said Skeete, general secretary for operations and training.