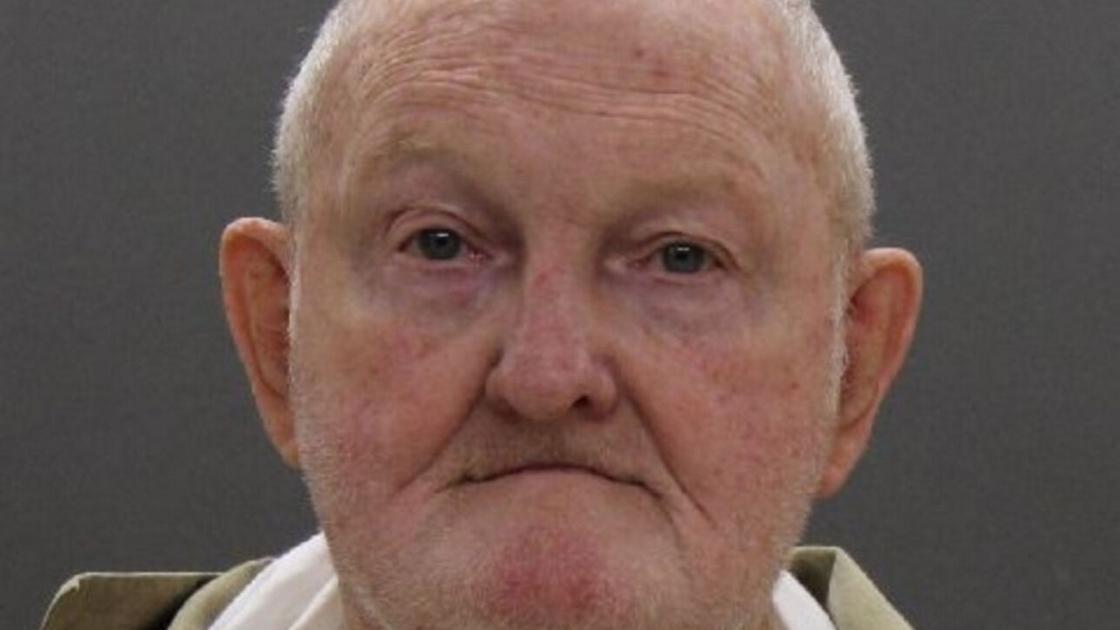 AVON – An Allegany County man was arrested for numerous violent rape and child abuse allegations dating back more than 60 years.
The investigation began on October 5, 2020 when MPs responded to a village in the Avon residence to get a report of sexual abuse that occurred when the caller was a young child. The victim told MPs that she was sexually abused by someone she knew in the late 1990s.
Sheriff's investigators began investigating the victim's allegations and learned of other victims allegedly sexually assaulted and raped by the suspect, who is more than 60 years old. The victims were all children at the time of the alleged crimes.
In the course of the investigation, the sheriff's investigators interviewed the victims in New York state and traveled to meet with others outside of the state.
Frank J. Wright, 75, of Wellsville, was arrested on March 25 by Sheriff's investigators and charged with five first degree rape, a Class B crime, of crimes allegedly committed in the city of Avon between 1987 and 1988. The crimes are believed to have started when the victim was 12, the sheriff's office said.
"The case is ongoing and more charges are expected both inside and outside our county," Livingston County Sheriff Thomas J. Dougherty told The Livingston County News.
Dougherty said he expected more victims to emerge following news of Wright's arrest.
"We will always thoroughly investigate all allegations made by victims," ​​said Dougherty.
Wright was taken to Livingston County Jail for processing and detention before prosecution. The district attorney's office requested that he be remanded on bail for $ 100,000 or $ 200,000.
Wright was later tried before North Dansville City Judge David Werth, who detained him in lieu of $ 5,000 or $ 10,000 bail.
Other charges were filed the following day, including:
n Wright was charged on March 26 on five cases of first degree sodomy, a Class B crime, of crimes allegedly committed between 1992 and 1996 in Springwater. The crimes were committed against another victim and began when the child was 5 years old. Sheriff's investigators said.
Prosecutors were contacted again on bail about the additional criminal charges. The office again filed for Wright to be remanded on bail for $ 100,000 or $ 200,000.
Wright was later tried before Justice Werth, who sent him to jail in lieu of an additional $ 5,000 bail or $ 10,000 bond.
n Wright was later charged on March 26th on two first degree sexual abuse charges, a class D crime and a second degree sexual conduct charge against a child, a class D crime, for crimes allegedly committed in 1988 in the city of Avon. The crimes were committed against a third victim, starting when she was 4 years old, sheriff's investigators said.
Wright was indicted in Justice Werth the next morning. Prosecutors moved Wright to be remanded for the new charges of $ 25,000 in cash or $ 50,000.
Werth noted an additional security deposit of $ 5,000 or a bond of $ 10,000.
The Livingston County Public Defender's Office was present and represented Wright on all of his charges. The prosecution was notified but decided not to appear.
Wright remains in Livingston County Jail awaiting his next court appearance.
All other victims are asked to contact the sheriff's office at (585) 243-7100 or (844) LCSO-TIP
The investigation was conducted by Sheriff's Investigator Connor Sanford in coordination with Criminal Investigation Captain Michael Williams and other members of the department with support from the Patrol Division.
"The members of CID have done an exceptional job and I am very proud of their efforts," said Dougherty.