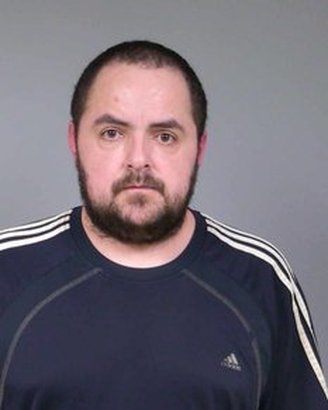 PREVIOUS: EPD Arrests Rio Dell Man On Monthly Investigation Of Child Sexual Assault
# # #
A Rio Dell man pleaded guilty today not guilty of sexually abusing two children. One of the alleged victims was 10 years or younger when they were molested.
Judge Larry Killoran advised Jorge Alcazar Vasquez, 41, on charges of oral copulation or sexual penetration of a child up to 10 years of age and of sexual intercourse or sodomy of a child up to 10 years of age. The alleged abuse took place between August 2017 and June 2018.
In addition, Vasquez is charged with constant sexual abuse of a child from July 2018 to October 2019.
Eureka Police arrested Vasquez after an extensive investigation and he is being held in the Humboldt County Correctional Facility on bail of $ 1,705,000. Today he appeared on video from prison and spoke to the Spanish interpreter Carlos Benemann.
When asked whether he would like to hire a lawyer or have one appointed, Vasquez said, "I have no money for it."
Killoran appointed the Conflict Advisor's Office to represent Vasquez, with Assistant Conflict Advisor RJ Loehner filing innocent lawsuits on his behalf. Loehner strongly warned Vasquez not to speak to anyone about his case.
"Don't discuss the allegations with anyone," said the lawyer. "Phone calls are recorded. Letters are copied and used against you. "
At Loehner's request, a hearing on bail was planned for Tuesday. A probation officer will interview Vasquez and then make a recommendation as to whether he is a good candidate for a supervised release. Then his bail will also be discussed.
The judge told Vasquez not to have any contact with the victims.
"I have a protection warrant that will be served on you by the end of the day," said Killoran.
Only one victim was mentioned in the EPD press release issued after Vasquez's arrest. Loehner said today that he understood that "a statement was made yesterday," and asked for a copy of the statement.
The preliminary hearing is now scheduled for April 14th.