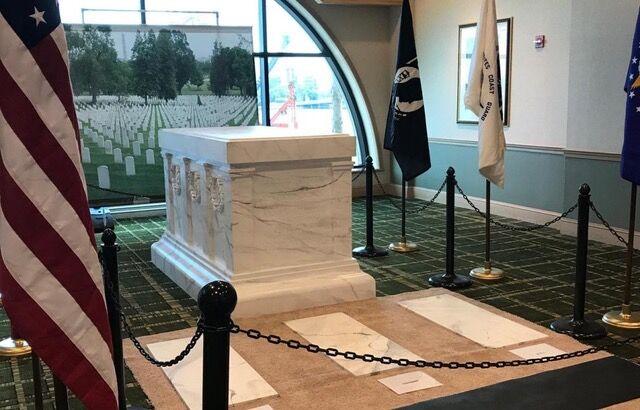 RUSHVILLE – Members of the Indiana Patriot Guard Riders will escort the half-scale replica of "A Call to Glory, Tomb of the Unknown Soldier" to Rushville on Saturday, May 15.
The exhibit will find its way from Shelbyville to Rushville and is due to arrive at Rushville Elks Lodge, 223 E 3rd St., around 9 a.m. on May 15, according to Patty Caudill, Rushville Chapter Daughters of the American Revolution.
"We invite the public to come out and greet the replica of America's most sacred soil when he arrives in Rushville and visits the exhibit at the Elks," said Caudill.
The replica will be on display from May 15th at 10am with the opening ceremony. It is open to the public until 7 p.m.
Any organization wishing to lay a wreath during the ceremony should contact Rushville Chapter DAR at Rushvillechapterdar@gmail.com no later than Monday, May 10th.
The exhibit is being brought to Rushville by the Rushville DAR Chapter to commemorate the 100th anniversary of the Tomb of the Unknown Soldier in Arlington National Cemetery.
The Call to Honor, Tomb of the Unknown Replica, is presented by the Exchange Club of Rome, Georgia. The Rushville Chapter DAR is sponsoring the event in partnership with Rushville Elks Lodge, Rushville American Legion Post 150, American Legion Auxiliary Unit 150 Rushville, and the Sons of the American Legion Post 150.