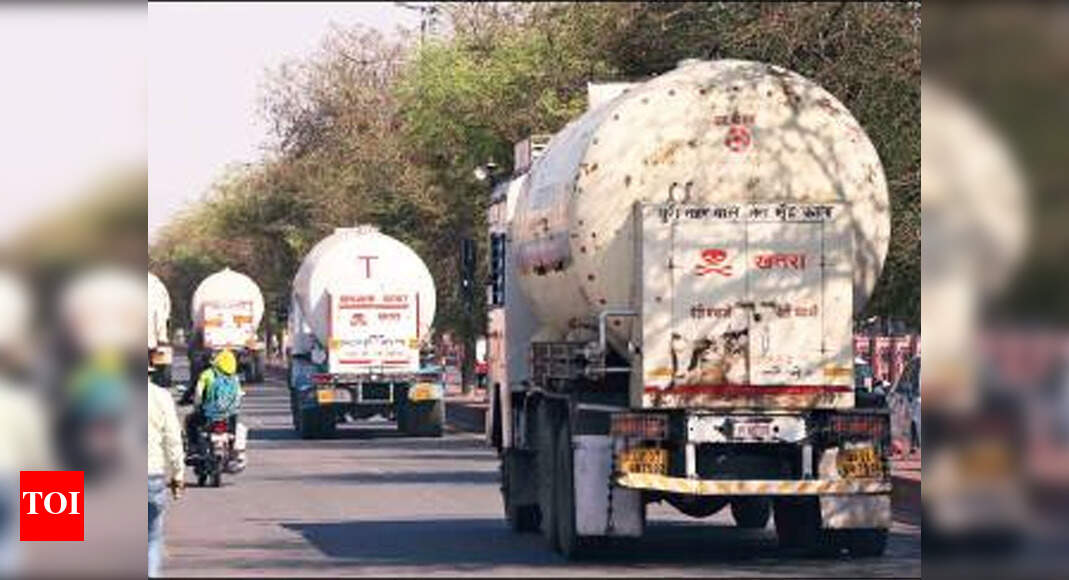 LUCKNOW: Operational difficulties arose with the transport of large tankers by freight train, whereupon the Lucknow police were called in to bring the oxygen supply into the city via the road. A separate police team under DCP Traffic was formed on Thursday to bring the liquid medical oxygen (LMO).
DCP Traffic, Khyati Garg, said, "Difficulties arose when large trucks on freight trains hit the overhead electric line in some places and it was decided to bring them across the road."
"We sent four trucks, one to Modinagar in Ghaziabad and three to Bokaro in Jharkhand," said Garg. During the 750 km trip from Bokaro to Lucknow and the 470 km drive from Modinagar, Garg said, two police officers were deployed in each truck to ensure safety.
A green corridor has been created for the rapid movement of these trucks.
"We have also made efforts to ensure that the trucks are monitored from the district control room and are completely safe," she added.
These four trucks will be carried in addition to the six trucks transported by the freight train from Charbagh station on Wednesday.
The Lucknow Police Department has also created a "green corridor" around the city, in which ambulances from Rae Bareli, Kanpur, Barabanki and Hardoi can be transported.