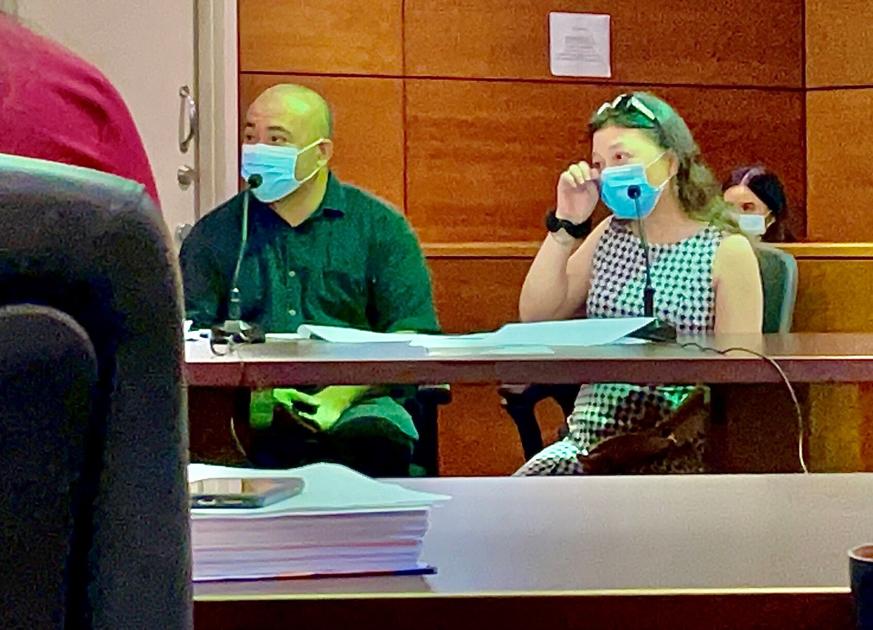 Natasha Renee Quitugua Peters, 47, repeatedly wiped away her tears after admitting that she had done nothing to stop her husband's alleged multiple sexual assaults on a teenage girl they knew.
"Guilty, your honor," said Peters when she pleaded guilty to criminalizing first-degree sexual behavior as a third-degree crime.
She was initially charged with two charges of first and second degree criminal sexual behavior for complicity as a first degree offense. Both charges contained the specific allegation of chasing a vulnerable victim.
Peters faces a prison sentence of up to three years, but her plea stipulates that all times in the sentencing will be suspended.
The conviction is scheduled for a later date and is due to appear before Judge Arthur Barcinas in the Guam Supreme Court on March 25.
The court also asked Peters to contact the victim, but they are not allowed to discuss the case.
Her husband, Duayne Richard Peters, is on trial for sexual assault against him.
It has been said in court that Natasha Peters will testify against her husband.
"She actually has to make a written statement before the trial and testify at the trial because Mr. Peters doesn't make a plea," said Deputy Attorney General Christine Tenorio. "The reason Ms. Peters was offered this generous declaration of consent was because your cooperation is critical to the process of Mr. Peters.
The public prosecutor informed the court that the victim agreed with the objection.
According to court records, an 18-year-old woman told police that she had been sexually assaulted by a man she knew. The alleged incidents started at age 11 or 12 and lasted through January 2019.
Natasha Peters admitted to police that she and her husband engaged the child in sexual acts and that Duayne Peters had sex with both, adding that incidents occurred when the girl was 9 or 10 years old.