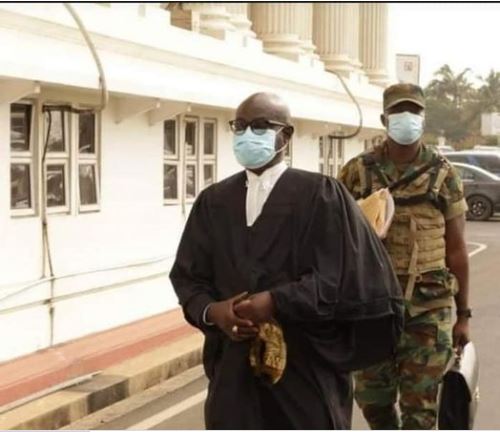 A former communications minister in the Mahama government has condemned the Chief of Staff of Defense (CDS) for allowing military officers to take lawyers to justice.
Dr. Edward Omane Boamah condemned the act in a Facebook post on Friday, saying that Lieutenant General Obed Akwa had "desecrated" the military profession by the act.
The former minister's comment comes after a viral photo of a military officer carrying the bag of a lawyer for the ruling New Patriotic Party (NPP) on Thursday's election petition.
In response to the viral photo, Dr. Omane Boamah: "As a former civil servant at the Ministry of Defense, I know that the military is unhappy when such abuses draw their names into the opprobrium.
"Soldiers gave up all forms of normal life when you entered the square. And so we appreciate you all. Let this be your responsibility as the good soldier, calm and decent person you are, "he added.