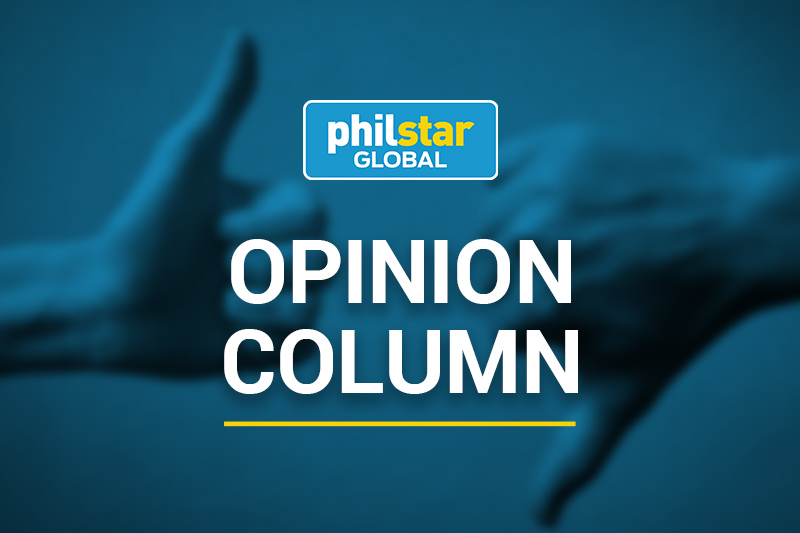 • 240 Chinese trawlers are poaching in the Philippine EEZ.
• Each 60 meter long ship can carry 240,000 kilos of fish.
• They steal 57,600,000 kilos per intrusion.
It is time to ban Chinese poachers in the Philippines' western exclusive economic zone. Approximately 240 trawlers loot the Pagkakaisa (Union) Bank and the Kalayaan Islands community in Palawan. Millions of pounds of seafood, including endangered species, are picked up. Filipinos are being evicted from their rightful fishing grounds. The Chinese embassy is ignoring diplomatic protests, favoring theft and badmouth defense officials. Strict law enforcement is required.
The Philippine Coast Guard has to drop anchor. It is the armed and uniformed civil law enforcement agency. PCG's tasks include protecting Filipino fishermen, preserving the marine environment and maintaining safety at sea. "Continuous swarming by Chinese ships endangers shipping safety and life at sea and hinders the exclusive right of Filipinos to benefit from the marine wealth in the EEZ," says the National Task Force for the West Philippine Sea. Their arrest and detention can deter maritime crime.
Filipino fishermen need PCG escorts in the EEZ. The task force identifies the poachers as a Chinese maritime militia. Beijing has militarized its civilian water fishing fleet in distant waters. The militia is intensifying its naval aggression in Southeast Asia. The Chinese Navy is armed and equipped with surveillance and communications equipment to monitor and harass neighbors' vessels. Your imprisonment will show China the Philippines' determination to defend national sovereignty.
Reef intrusion breakdown: 136 Chinese trawlers in Burgos (Gaven), 65 in Mabini (Johnson South), 11 in Ayungin (Second Thomas), nine in Julian Felipe (Pentecost), six in Panganiban (Mischief), five in Kota Island , four on Pagasa Island, one on Likas Island, and more.
Each of the 240 trawlers can haul in 240,000 kilos of fish, reports the task force. They steal 57,600,000 kilos per intrusion. Filipinos have to import round scad (galunggong) from Hainan, which was probably stolen from them.
The Philippine Coast Guards are trained to inspect, rescue and interdict. Every time they put on their uniform, they show their willingness to pursue their lives, with the danger to life and limb. In previous administrations, they even circled foreign poachers in rough waters. The last time was in May 2016 when they pulled up Chinese trawlers from the Batanes Islands who pretended to be locals hoisting Filipino flags. The dead giveaway was that the flags mistakenly had the red box high. Today the PCG is better staffed and equipped.
Maritime law enforcement scares sea criminals. Coast guards from giant Indonesia and tiny Palau arrest poachers on sight. Knowing the exercise, they do not need approval from the central authorities. Violent resistance is shot. Confiscated vehicles are burned. Officers and men are awarded medals and celebrated as heroes.
In 2016, Manila won an arbitration against Beijing's maritime expansionism. The Hague Court banned China's fictional "nine-dash line" and "historical rights" over the entire South China Sea. This also benefited Brunei, Indonesia, Malaysia and Vietnam, in whose EEZ China had also intervened.
However, since then the PCG has been kept from maritime work. Panatag (Scarborough) Shoal was closed to patrol and was fished illegally, underreported and unrestricted by Hainans. Just 123 miles from Zambales, Panatag has been a traditional Filipino fishing district for centuries. In the Recto Bank one night in 2019, a Chinese steel-hulled militia ship rammed an anchored Filipino wooden boat and threw 26 fishermen overboard. Malacañang and the Chinese embassy called it an accident. The PCG knew better: it was on purpose. The stationary Filipino boat was all lit; The Chinese ship turned off the lights before the collision, then turned on the searchlight and abandoned the victims. The Chinese embassy lied that the offending crew was scared because they were being followed by seven other Filipino boats. Untrue. Two of the victims had to swim for hours on a Vietnamese ship and ask for the rescue of their companions.
The PCG must not give up its role. Otherwise, the Chinese Coast Guard will monitor and enforce the Chinese rules in the West Philippine Sea. Last week, the Chinese agency questioned the presence of a Filipino civilian ship 90 miles from Palawan, well within the Philippines' 200 mile EEZ and 800 miles beyond China. The ABS-CBN news team on board videotaped the scene.
The PCG has to enforce the fishing code (RA 8550). Section 87 states: "Poaching in Filipino Waters. – It is prohibited for foreign persons, companies or organizations to fish or operate fishing vessels in Philippine waters.
"The entry of a foreign fishing vessel into Filipino waters is prima facie evidence that the vessel fishes in Filipino waters.
"Violations of the above regulations will result in a fine of one hundred thousand US dollars ($ 100,000) in addition to the confiscation of the catch, fishing gear and vessel: provided the Department of Transportation has the authority to impose an administrative fine of no less than fifty thousand US dollars ($ 50,000) but not more than two hundred thousand US dollars ($ 200,000) or its equivalent in Philippine currency. "
* * *
"Gotcha: An Exposé on the Philippine Government" is available as an e-book and paperback. Get a free copy of Chapter 1: Beijing Bullying and Duplicity. Simply subscribe to my newsletter at: https://jariusbondoc.com/#subscribe. Book orders are also accepted there.