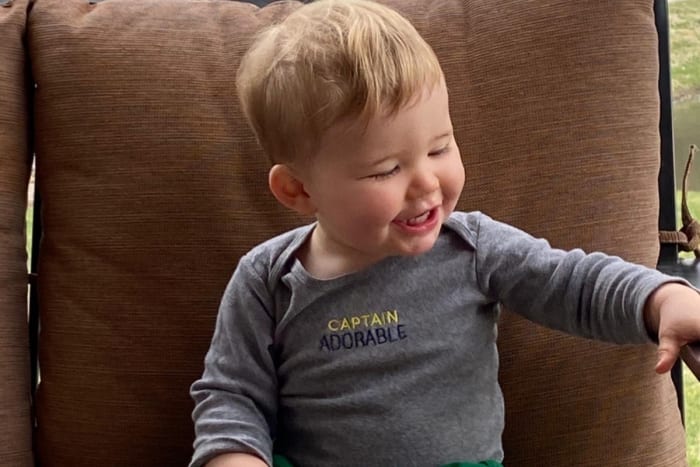 Go and finance me
An 18-month-old boy who nearly drowned in a retention basin earlier this month in Stewartville was brought home with a police escort.
Logan Olson was found unresponsive in the pond on April 7th and was placed in a medically induced coma. He was awake on April 15th, and after nearly two weeks, Logan was released from the hospital on Monday.
His mother, Erin Olson, posted a video showing the family coming out of the hospital on Monday.
And then Logan was greeted home with a surprising police escort and cheering parishioners. Here is a video from the Olmsted County sheriff's office:
Erin Olson also shared photos and videos of the escort and said in a Facebook post they had no idea it was happening.
"We were 'stopped' shortly after Cycle City. Then we had to catch up with the parade of emergency vehicles. So grand and overwhelming," she wrote.
Erin Olson added, "Such an amazing homecoming! Thank you to all the medical staff who were there for him that day and today."
According to the Olmsted County Sheriff's Office, Logan was babysitting by a family friend around 4:11 p.m. on April 7 when he fell into a retention basin behind houses on the 700 block of Willow Green Court Northeast in Stewartville.
The family friend had lost sight of Logan and called his father, who was on his way home. Logan's father found him swimming in the pond and he and / or bystanders began CPR.
It is estimated that Logan was in the water for no more than 5 minutes.
Logan was taken to St Mary's Hospital in Rochester and was in critical condition in a medically induced coma with "some severe signs of organ function," the sheriff's office said April 8.
A Go Fund Me page has been set up for the family.
Logan has to do outpatient physical therapy twice a week for a while to make sure he's walking and moving properly, but otherwise he's fine, KTTC says.